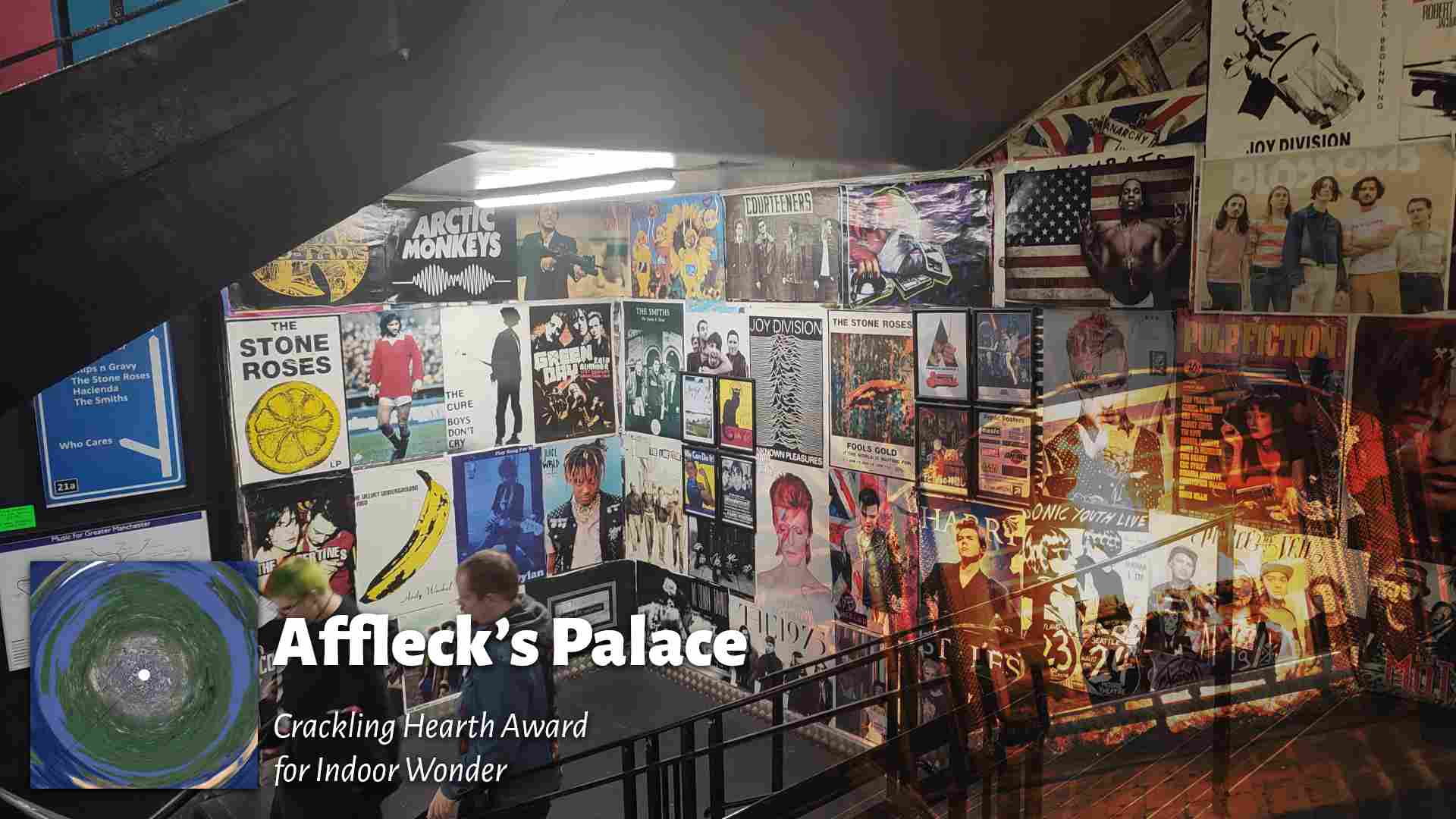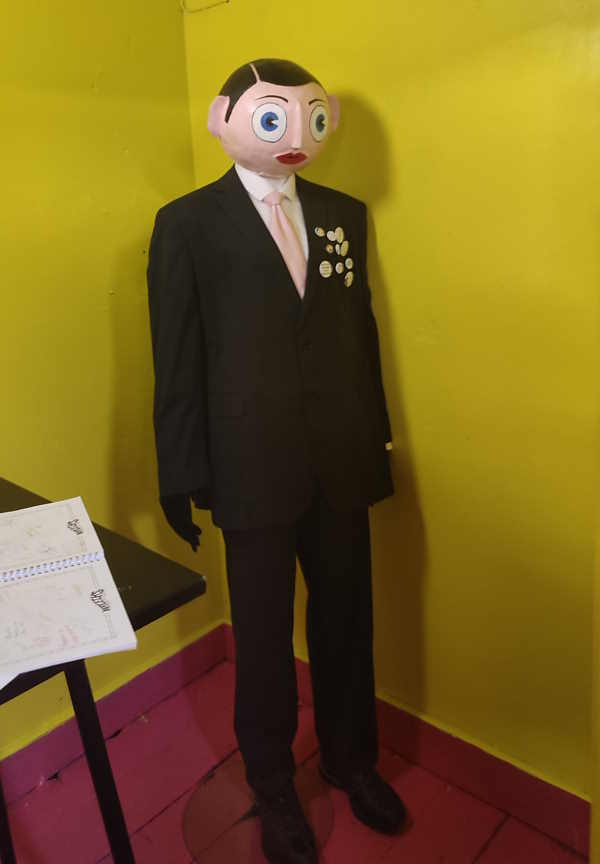 It has now been over three months since i visited the city of Manchester. What once was a vivid memory has been obscured by the fog of ever-ticking time. But there is unfinished business to be dealt with — so let me sing to you, dear reader, of Affleck's Palace.
Cottonopolis' pop- and counter-culture mecca found its place in a bourgeois defunct department store; its hollowed husk has been stuffed beyond recognition with dozens of stores over four floors, from fashion to cassettes to Hatsune Miku–themed fizzy pop.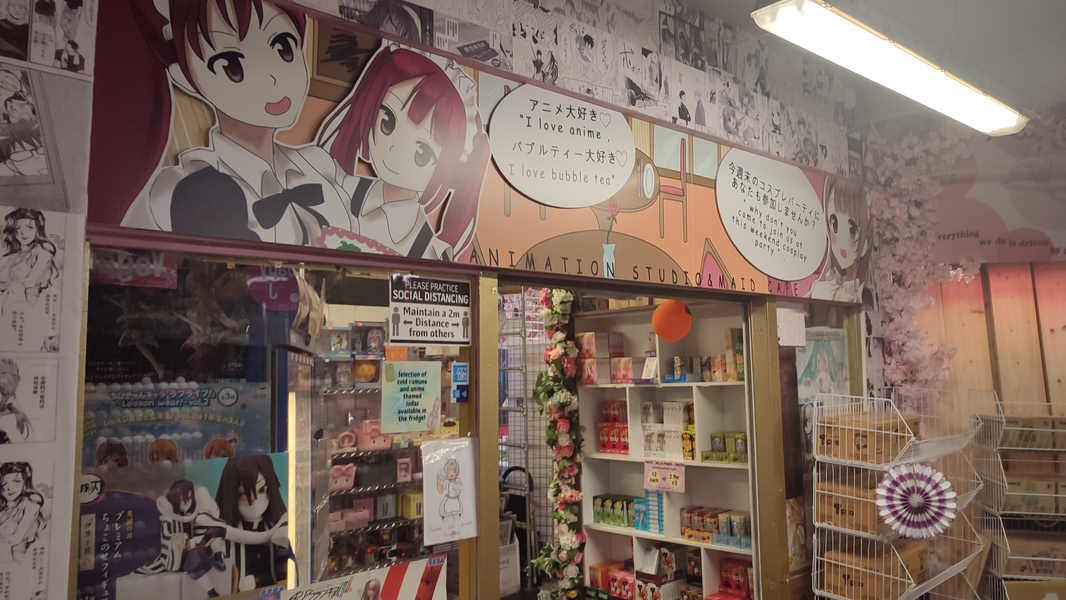 It's an absolutely disorienting place to get your head around. The meme up in Newcastle is that the Grainger Market is an Escherian nightmare where nothing is ever where it was last time, but Affleck's is a whole other level (three of them, in fact). Stairs lead to more stairs which lead to corridors which somehow lead back to the same stairs. It took me five goes to find the cassette tape store, and when i did, it was closed for a fag break. It's the sort of place where a non-specifically foreign woman who you never see again sells you a cursed trinket that brings ruin to your family.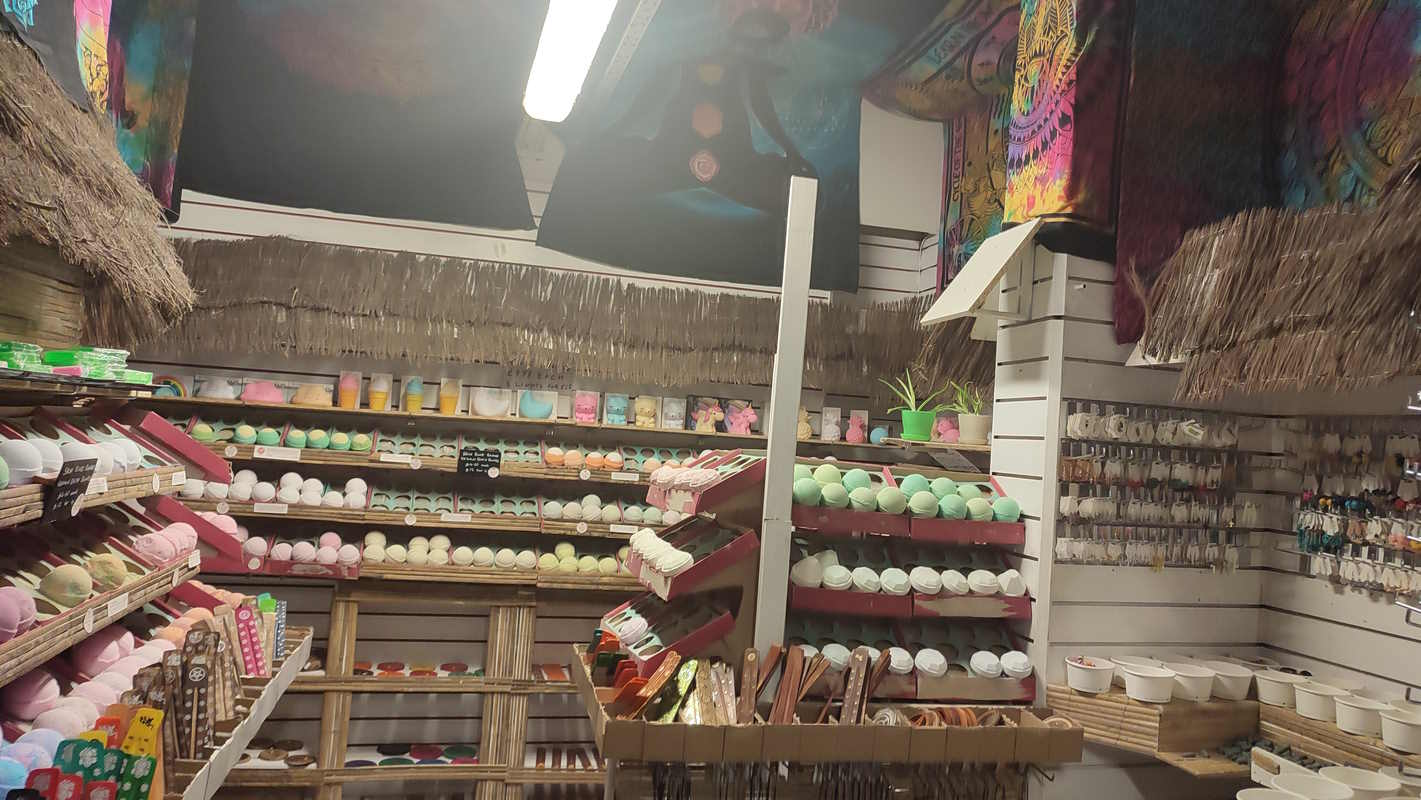 I can only tolerate hippie shit in small doses, and, thankfully, this little bath-bomb dispensary was the perfect small dose. Incense sticks? Tie-dye decorations? Sure, why not.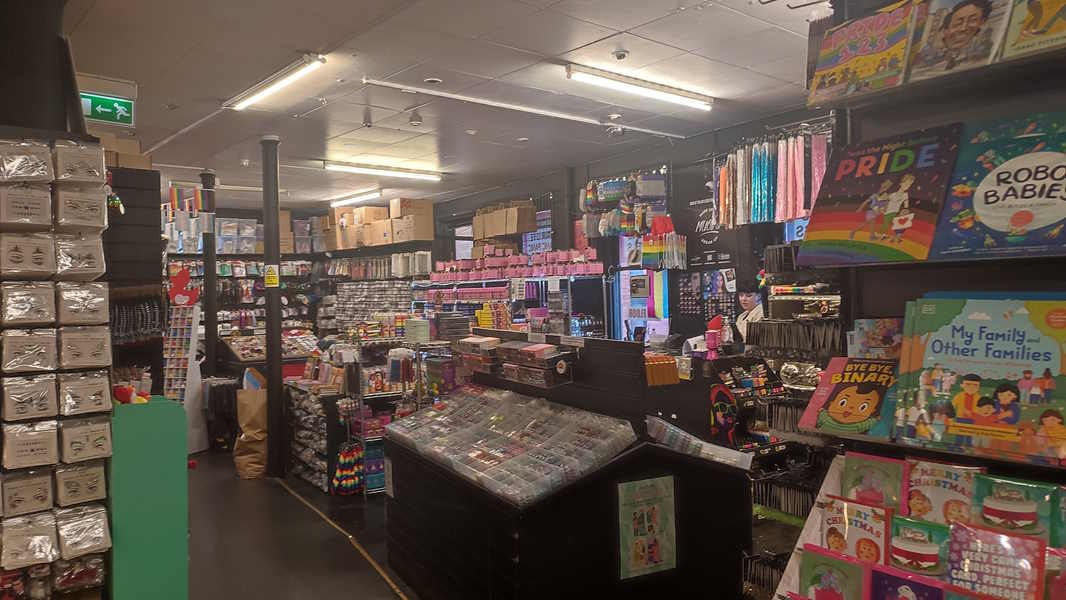 This shop claims to be Europe's largest LGBT specialty store, which i'm sure is true, if only because half of Europe has the same attitude towards gay and trans people as a moderate Westboro Baptist.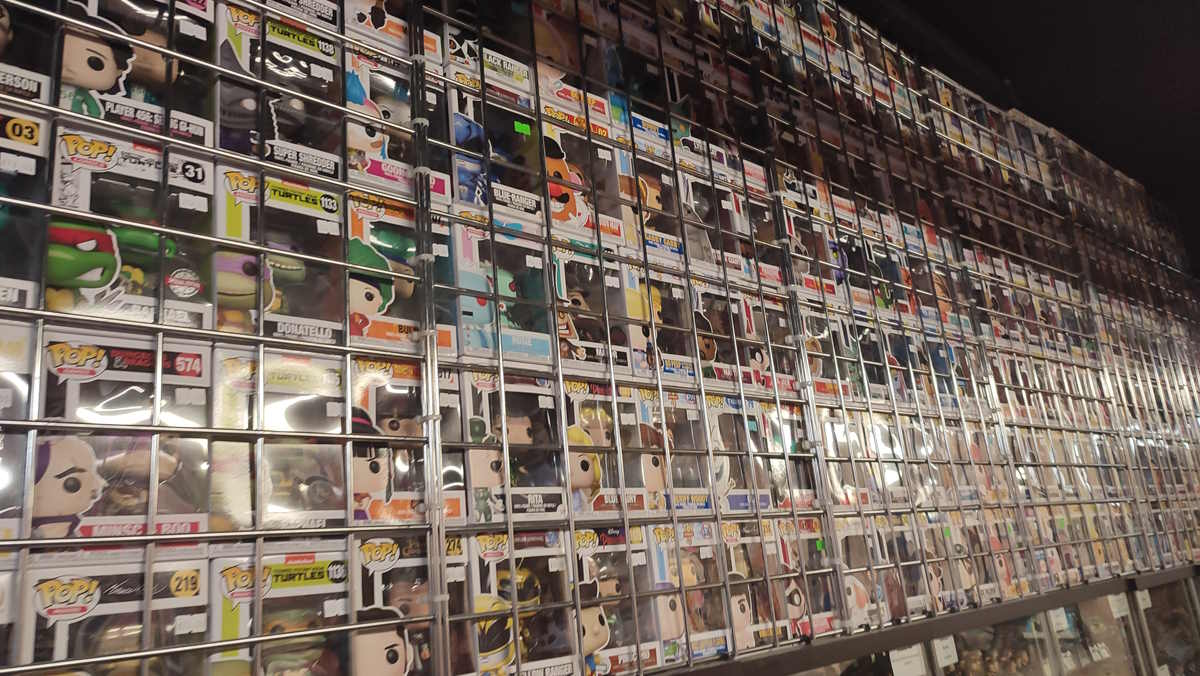 And if counter-culture isn't your thing, there's enough stalls hawking Disney merchandise to keep you occupied. (I clapped when i saw the thing i know!!!)
I hardly even remember getting in or out of the building, which leaves me at a loss for how to end this post. Maybe it's more of a feeling than a real place — you just wake up one day, teleported inside, and have to complete a vision quest to buy a cone of rose-flavoured ice cream to find out how to leave.