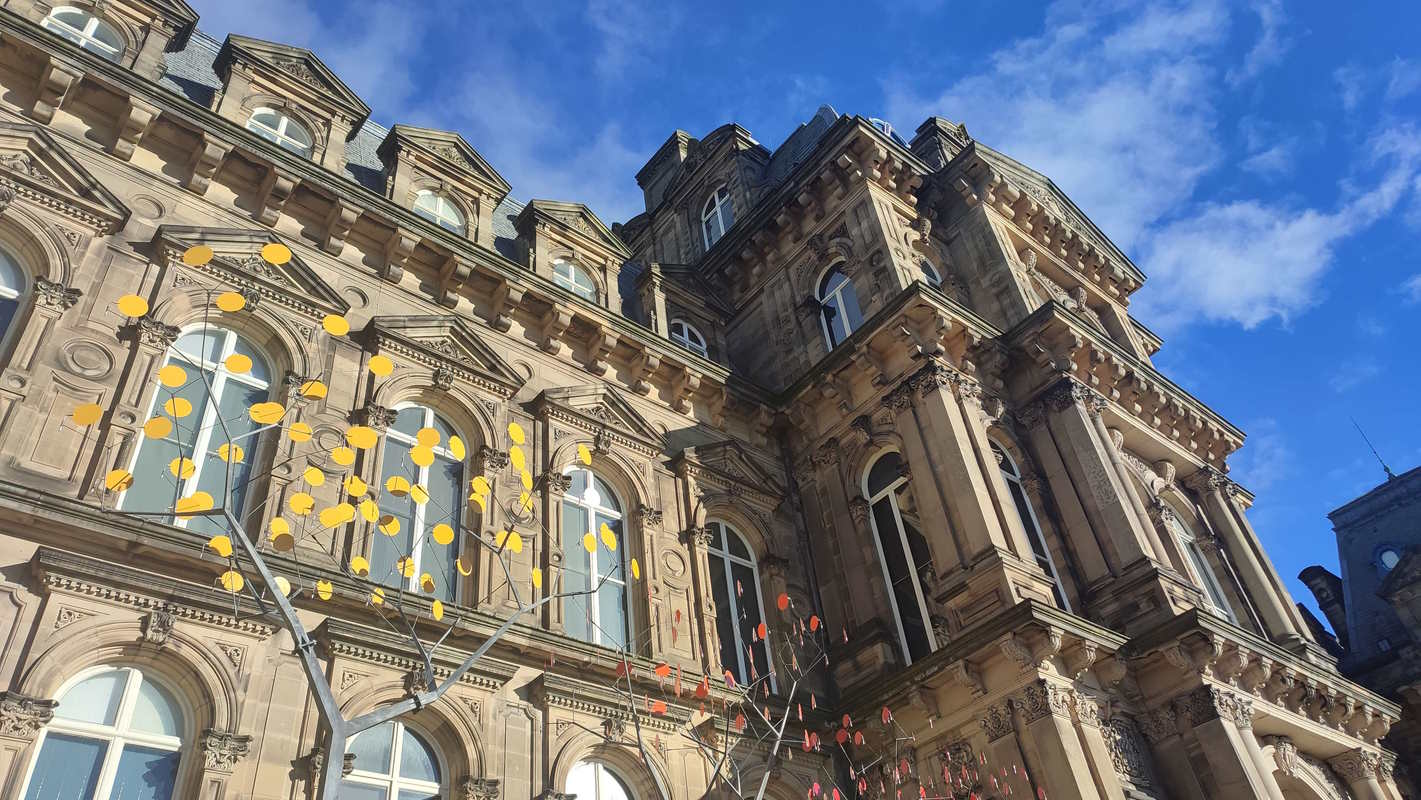 Hello. I've been to the Bowes Museum. I thought i might tell you about it.
Housed in a gloriously incongruous French mansion in the small town of Barnard Castle1, it was built to house the art collections of the noble Bowes-Lyons — a family lucky enough to count the Queen Mother herself among their members.
Its collection lies largely parallel to the "main" visual arts: ceramics, fashion, textiles, furniture, and other such things which must account for function as much as form. Most of it plunges headfirst into the latter, a bit frilly even for my often anti-modernist tastes, but i did like this caduceus-adorned wooden cabinet: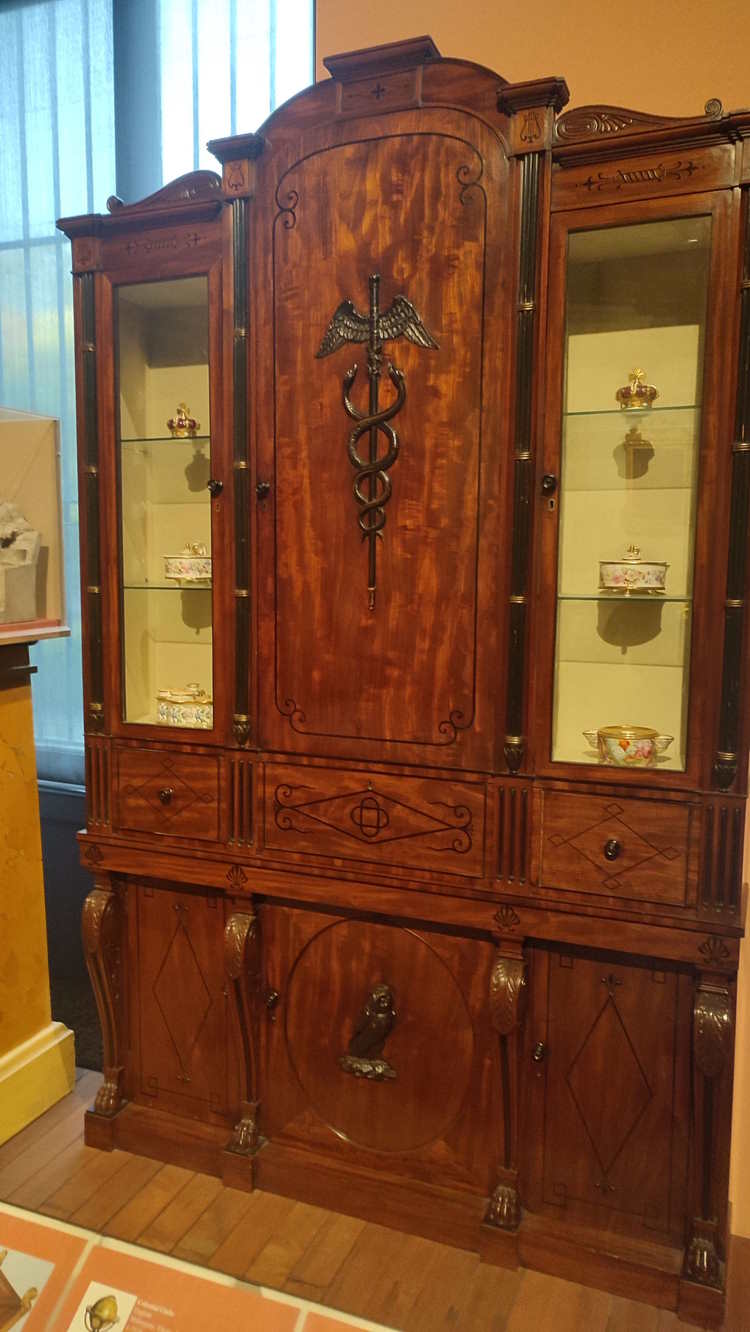 The star of the show here is the Silver Swan, a gorgeous eighteenth-century automaton which preens and sways on a bed of glass water. Unfortunately, it's broken, and the closest you'll get to see it is its dismembered corpse awaiting restoration, so [raspberry noise]. You can, however, see their exhibition on its legacy, which houses a wonderful collection of modern animatronics made by crafters and tinkerers from all over the world, like this 10/10 pianist: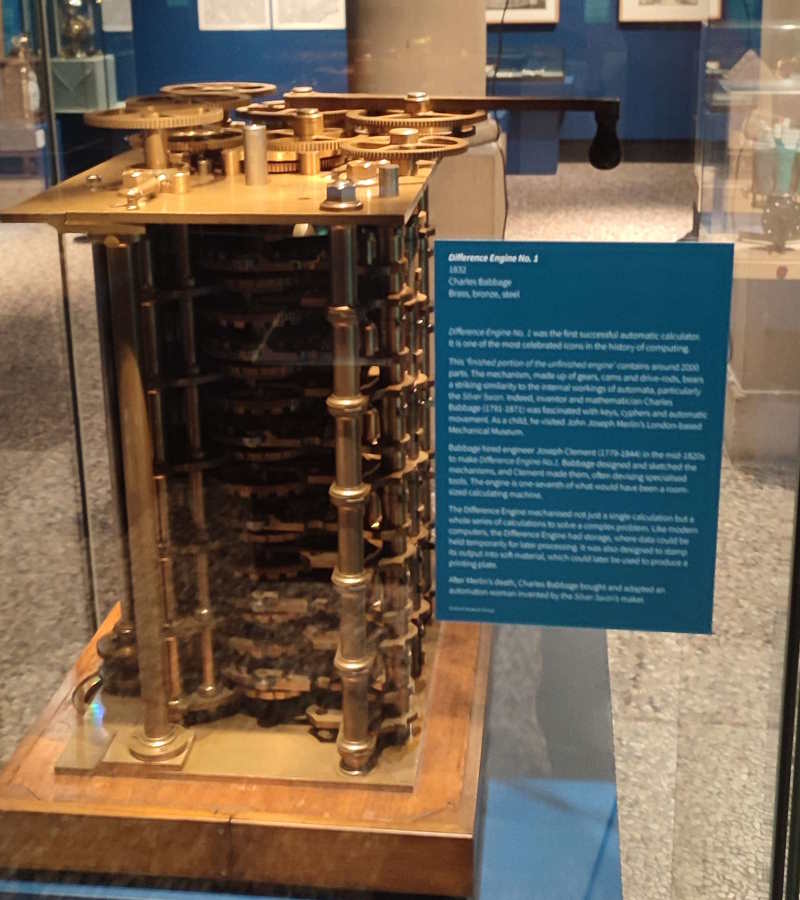 There are a few items which don't fit into the above. They've managed to snag some real Goyas, Canalettos, and El Grecos. (Los Grecos?) They even have Charles Babbage's Difference Engine, somehow — i assume it's on loan from London?
Admission: £15.50 for an annual membership; £13.50 for locals — don't be fooled by the eye-watering £18 day ticket for shmucks!
Address: The Bowes Museum, Newgate,

Barnard Castle

,

DL12 8NP

Accessibility: The museum has an accessible entrance and a lift serving all three floors.
Getting there: Bus network's fucked at the minute. Sorry.